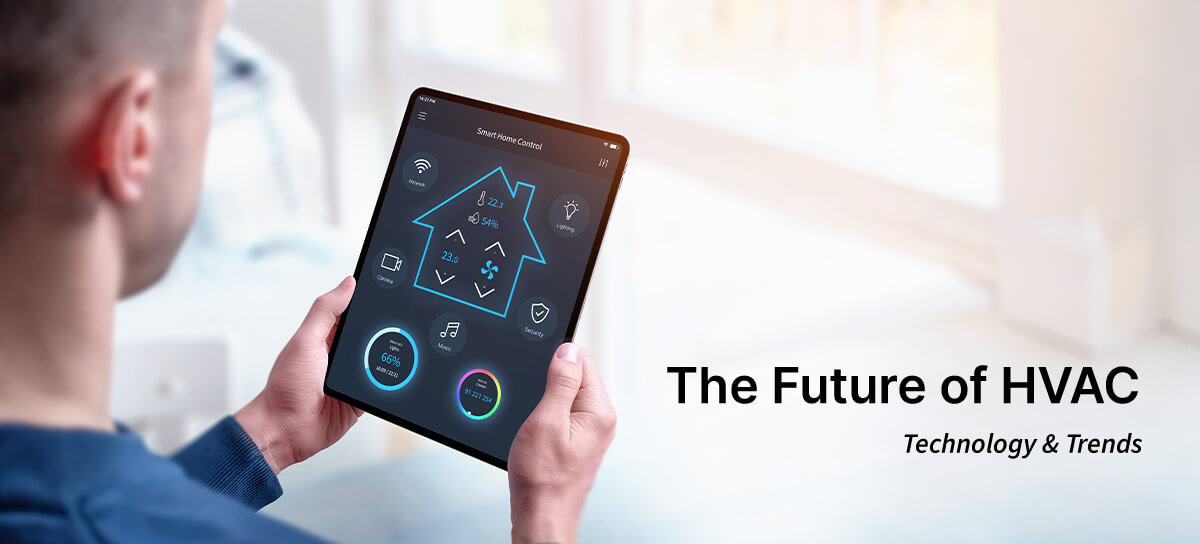 Humanity's need for warmth and comfort has helped direct the course of our civilization for thousands of years.  
Greeks used central heating in ancient Rome around 2500 BC. Radiant heat via hypocaust furnaces (underground fires) heated the empty space underneath the floors connected to pipes in the walls. But when the Roman empire fell, clever systems like these reverted back to the good ol' fireplace. It would take centuries for homes to have the sophisticated heating and cooling systems we have today. And now, it's simply hard to keep up with the pace of change in HVAC technology and trends.  
Over the past 75 years, we've seen the heating and cooling industry undergo massive changes.  The internet, smart technology and the need for energy efficient and sustainable systems is driving the technology further and further.  
With an ever-growing population and housing construction on the rise, Canada's HVAC industry has experienced steady growth. But, like many industries, it faces some challenges: 
Individuals are walking the fine line between using more energy due to climate change, while also being mindful of reducing carbon emissions and energy consumption.  
Many HVAC systems are reliant on natural gas, which is one of the leading contributors to carbon emissions. 
Indoor air quality is a growing concern, requiring innovative technology and systems to address this. 
Labour shortages are at an all-time high. 
With this knowledge in mind, in this blog post we will look at five big trends guiding the HVAC industry today. 
1. The Market 
Everything is dictated by the simple rules of supply and demand. This is no different in the HVAC industry.  
Homes, offices, and businesses need heating and cooling, and that need is being compounded by climate change (more on this later). 
The demand for HVAC systems has been steadily increasing as global urbanization continues to surge. More people are moving to cities, leading to a higher concentration of buildings and increased HVAC requirements. Additionally, the need for HVAC systems is growing in emerging markets, where rising incomes and improved living standards contribute to a higher demand for indoor climate control. 
With over half a billion people living in North America it's safe to say the HVAC industry has no shortage of demand. In the US alone, the HVAC systems market was valued at $16.54 billion in 2021. While the global HVAC market is projected to reach about $367.5 billion by 2030! Here's some more mind-blowing stats: 
There are now more HVAC systems in the US than people. 
Heat pump systems are on the rise. In the US combined shipments of central air conditioners and air-source heat pumps increased to 10 million units in 2021. This increased by 9.3% from 9.3 million units in 2020.  
At the end of 2021, US HVAC businesses sent 10% more quotes and scheduled 6% more new work than last year.  
In 2020, almost 180 million heat pumps were used for heating in the world. 
In 2020, China had the biggest demand for air conditioners globally, with 42.1 million units. 
Across the globe, renewable energy sources are on the rise. Both solar and geothermal energy are increasing, leading to more sustainable and eco-friendly HVAC systems 
Meanwhile in Canada, 
It is projected that HVAC revenue in Canada will reach $3.845 billion in 2023.  
There are approximately 13,500 HVAC companies and over 15 million households and over 1.1 million businesses in the country.
2. Energy Efficiency and Sustainability 
In Canada, HVAC system energy use accounts for almost 60% of the energy consumption in commercial and institutional buildings and 40% in residential buildings. Energy demands are only growing and the environmental costs of increasing our electricity production continues to take its toll.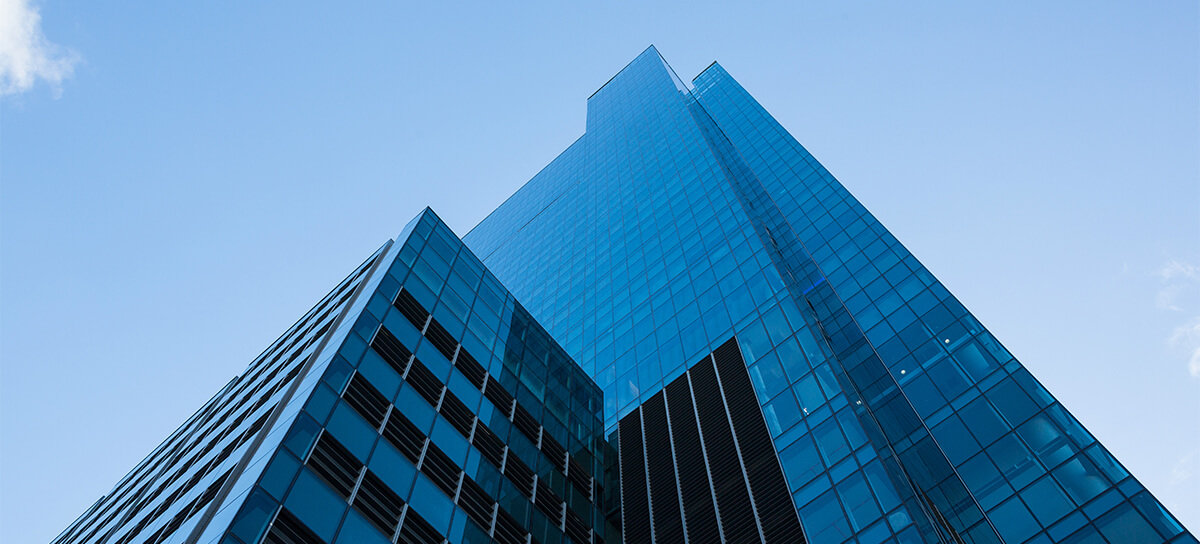 That means to build a sustainable future, we must create and rely on energy efficient technology. 
The future of the HVAC industry will be shaped by this challenge. If the environment doesn't motivate consumers, then the savings will! Each year gas and electricity costs are hurting homeowners' wallets harder and harder. In fact, heating and cooling make up about 43% of a home's utility bills.  
Some of the latest technology, such as geothermal heat pumps and solar-powered HVAC systems, are growing in the market and often come with energy efficient tax credits. A variable speed heat pump can trim a homeowner's monthly costs by up to 40%. And there's even more options! Think variable refrigerant flow systems for cooling, and heat recovery systems, improved insulation and sealing techniques to limit heat loss. 
3. Consumer Investment Has Increased 
Consumer interest is translating into purchases. The biggest sector of growth is in air conditioning. Many are recognizing that reducing personal energy consumption can make a difference in helping fight global warming. Over 50% of HVAC customers are willing to pay more and choose more expensive, environmentally friendly products. 
Air Conditioning 
Rising heat has also translated into rising air conditioning sales. We have the numbers to back this up: 
North America was one of the regions with the highest demand for air conditioners, reaching over 15 million units in 2020.  
According to the Heating, Refrigeration, and Air Conditioning Institute (HRAI), residential air conditioning in Canada increased by 135%  in the first quarter of 2021 alone!  
Stats Canada shares that three in five Canadian households own an air conditioner: 42% reported central air, 17% a stand-alone, and 3% another type of air conditioner.  
It's predicted that global energy demand will triple by 2050 due to air conditioning alone. By investing in more efficient HVAC systems, the world could cut future cooling demand by 45% and reduce the investment and running cost by $3 trillion (2018-2050). 
Heat Pumps 
Global warming isn't just making summers hotter. A study on climate change is showing that warming in the artic is actually creating colder winter months in North America.  
This makes heat pumps that provide both heating and cooling an extremely attractive option, since they can serve the needs of all our seasons. Heat pumps will help as we strive to move away from relying on natural gas. In 2020, the global annual investment for residential heat pumps was 51 billion USD, with the US leading the pack. Their share of heat pump sales for newly constructed buildings exceeded 40% for single-family houses and nearly 50% for multi-family buildings.  
It appears homeowners are also spending more money on maintaining their systems. In the US, there is a $10 billion spend each year for HVAC repair and maintenance, and duct and vent cleaning costs increased by 19.5%.  
4. People Are Getting Smart About HVAC
The HVAC industry is embracing connective technology that benefits customers and their business.
Smart Thermostats
Did you know, depending on your location and what smart thermostat you buy, you can save from 10-25% on your annual heating and cooling costs? This is probably why 24% of US households reported they owned a smart thermostat in 2022. North America is also leading the smart thermostat consumption market, occupying 71% market share.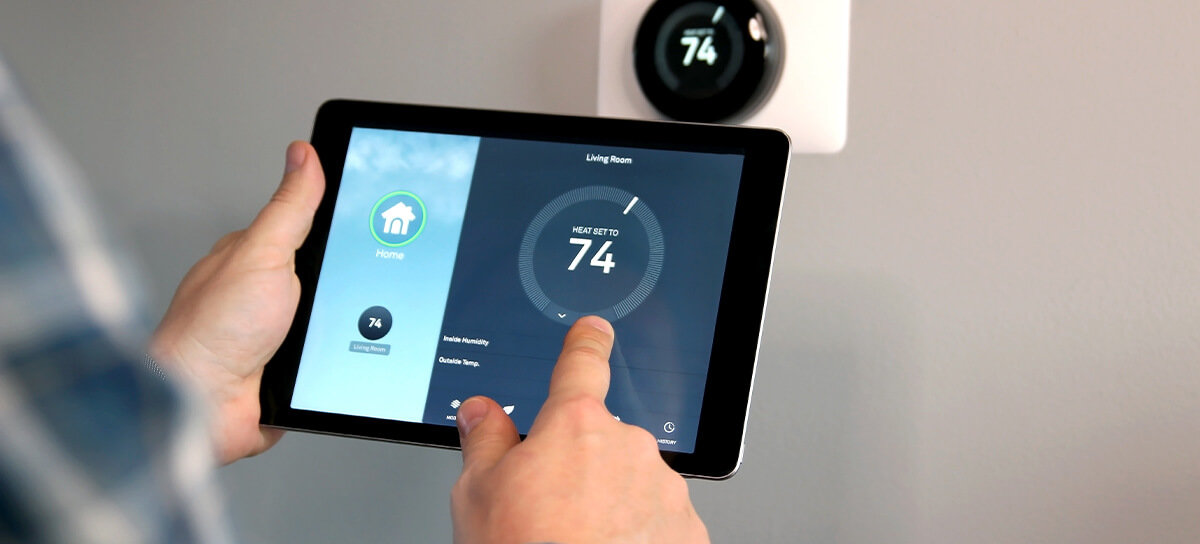 Smart thermostats can:
Provide control over the temperature settings, allowing homeowners to set up custom schedules and preferences based on their lifestyle.
Add convenience when connected to mobile devices. Settings can be monitored or changed no matter where the homeowner is.
Offer intelligence to temperature settings by using adaptive learning algorithms to understand residents' behaviour, optimizing the HVAC system to reduce energy and provide comfort.
Internet of Things
It doesn't just start and end with the thermostat. We're also seeing the Internet of Things (IoT) devices integrating with HVAC systems, providing more connection and communication.
Similar to smart thermostats, IoT devices can remotely control and monitor, plus provide diagnostics. This means flagging issues that require preventive maintenance and improving overall system performance.
They can even give a helping hand to HVAC technicians and professionals to diagnose and troubleshoot more efficiently. Initial assessments can be done remotely, potentially saving an in-person trip, reducing time and costs for repairs.
5. HVAC is Getting Smart About Automation
Automated HVAC technologies are on the rise with new designs adding sensors to track outdoor conditions like temperature, humidity, and the position of the sun. Empowered with this information, automated changes in the system can occur, like cooling one part of the house more in the afternoon.
HVAC businesses are also taking advantage of software with online booking and invoicing systems to alleviate their staff and automate work. Automation is even improving customer service and technician communication. Automated real-time updates, notifications and reminders about technician arrivals and service completion is letting customers know companies are on top of their job.
Research shows that businesses which offer online booking options received 24% more customer calls.
The World Is Changing and So Is HVAC
The HVAC industry is constantly evolving to meet the challenges posed by growing demand, climate change, energy costs, and modern technology. Innovation in this sector is driven by the necessity to provide efficient, sustainable, and comfortable solutions that address environmental concerns and promote the health and well-being of occupants in homes, offices, and various other indoor spaces.
As technology continues to advance, we can expect the HVAC industry to play a crucial role in achieving a greener and more sustainable future.