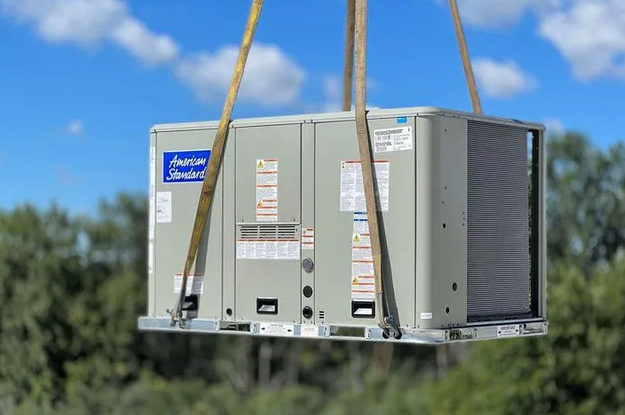 Keeping your property comfortable throughout the year is a significant priority for any business owner. Our commercial HVAC technician can also help you attain this goal. You can trust our team for all your commercial HVAC repair, maintenance, installation, or replacement services. We have worked with many commercial buildings across KW and surrounding areas. You are assured of excellent repair services when you work with us since we have extensive expertise and experience in commercial heating and air conditioning.
Comprehensive Rooftop HVAC Repair Services
An HVAC system is necessary for any business, so you want to choose one that has worked well for years. Rooftop units are an excellent choice for most commercial buildings since their location keeps them from everyone's way and allows people to enjoy year-round temperature control without the emissions or noise of the compressor. Our team will ensure your HVAC system is in perfect condition at all times. Some of the services we offer include:
HVAC units design and installation for commercial buildings
Air conditioning installation, repair, and maintenance services
Routine furnace installation and maintenance
Commercial boiler installation, maintenance, and repair
We work with all types of HVAC systems, including commercial chillers, boilers, cooling towers, exhaust fans, duct units, and more. If you are looking for immediate repairs, our technicians are a call away even for emergency services.
Types of Rooftop HVAC Unit Repairs We Deal With
Over time, your rooftop HVAC will need repair services. You should call our technicians as soon as you notice a problem with your equipment, and we will have an expert out as quickly as possible to assess your issue and complete the repairs. Our technicians have worked with countless rooftop HVAC brands and models, and we know the parts and components to look out for in case of a breakdown. Even if we did not handle the initial installation, we have the skills, knowledge, and equipment required to complete any rooftop unit. Some of the common issues that we can deal with include the following:
A faulty fan
Total Air conditioner failure
A malfunctioning compressor
Squealing sounds caused by a worn-out fan belt
Excessive vibration or loud noises when the unit is operating
Water pooling around your Air conditioner
Leaking refrigerant
Equipment is blowing warm air
The best way to avoid breakdowns and emergency repairs is by keeping up with the routine maintenance schedule of your rooftop HVAC unit. The cost of this maintenance is relatively small, and you will save money in repair or replacement costs over time. When looking for an HVAC contractor to deal with your commercial rooftop HVAC unit's installation, repair, and maintenance, you can trust that we have the specific experience and knowledge working on your type of equipment.
Call our team if you need an experienced technician to service or maintain your rooftop unit in KW.