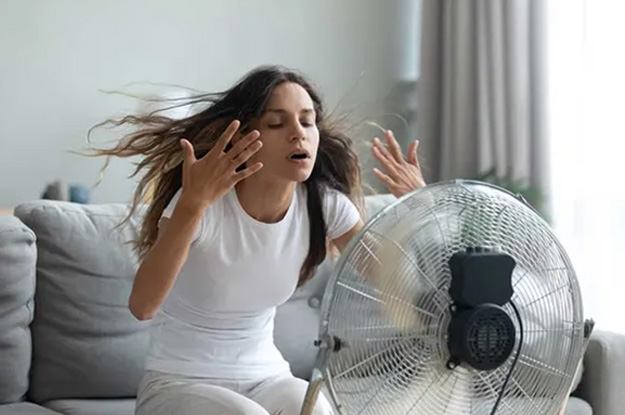 Having your air conditioner or furnace break down in the middle of summer or winter can be disastrous. Therefore, choosing a reliable repair company saves you a lot of trouble once you start experiencing problems with your A/C or Furnace.
Advanced Heating and Air Conditioning Inc is an HVAC company based in Kitchener that caters to your every need. We have well-trained and reliable technicians that are quick to act in case of emergencies and offer warranties on labor and parts.
Our Services Include:
Heat Pumps
Our heat pumps help you increase your home's energy efficiency lowering the cost of heating and cooling. Heat pumps use less energy than traditional heating and cooling systems resulting in less operational cost. They are eco-friendly because of reduced carbon emissions, require less maintenance, and evenly heat without much temperature fluctuations.

Humidifiers
We install humidifiers that work directly with your cooling and heating systems in the Kitchener Waterloo area. Humidifiers work by emitting moist air from HVAC systems. They help reduce static electricity, reduce allergies caused by seasonal dryness and help protect humidity-sensitive furniture and floors. We charge our Unit prices based on your HVAC system and home size.

Thermostats
Thermostats are used to control the HVAC systems. We install and repair all types of thermostats: Basic, Programmable, or WIFI-controlled smart thermostats. By using programmable thermostats, you can automatically adjust your home's temperature remotely at any given time. The use of smart thermostats can impact the amount of energy you utilize in your house, resulting in reduced heating and cooling expenses.

Ductless Mini-split Systems
At Advanced Heating & Cooling, we install ductless systems that cool your house without a traditional duct system. Our mini-split systems use less energy and are easy to install. Our systems enable you to control the temperature of each room independently, enabling you to control energy usage by reducing heating or cooling in areas not in use.
 
If you're experiencing any of the air conditioner problems we've mentioned above, don't hesitate to seek the services of our experts. 
We offer affordable, energy-efficient, and eco-friendly services. We also offer warranties that guarantee products and labour to help you maintain the long-term health and efficiency of your system.
 
Get in touch with us today and get better indoor air quality, control your home's humidity, and enjoy a more comfortable living environment in your home.