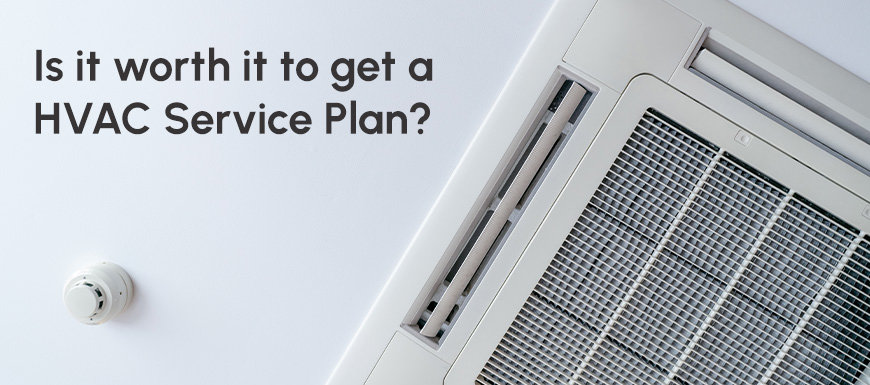 Is an HVAC service plan worth it?
Feeling comfortable in your own home comes down to a few things. Being surrounded by people you love, feeling safe in your neighbourhood and being at the right temperature! A freezing cold house in the winter or a boiling hot house in the summer does not translate to comfortable.
One way to ensure your home is always feeling good is to sign up for a HVAC service plan. It's almost like an insurance plan to prevent a furnace breakdown at 3 am on Christmas Eve or the AC conking out during a record summer heat wave. First let's go over what are the top reasons a furnace or AC could reach their end of life.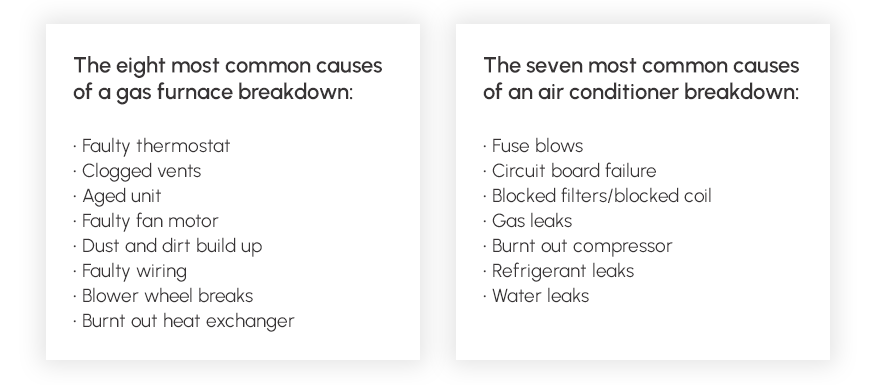 Knowing these common problems, we can now look at HVAC service plans to determine if they are worth the investment.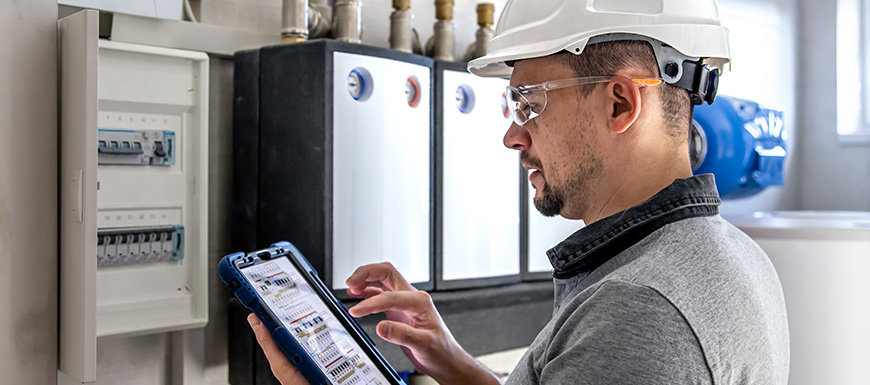 What is a service plan?
Service plans are a contract or agreement between you and a business. Terms of that agreement will vary from company to company, often with different levelled service packages to choose from. No two plans are alike so as a customer it's on you to do a little homework and pick the best plan for your needs.
In return for a predetermined fee (either paid annually or monthly) here the most common services you can expect from a good HVAC company:
An annual inspection of your furnace, AC, or both.

Discount or elimination of service call fees

Discounts for repair, diagnostic services, parts, and equipment

Priority service over other customer calls for emergencies or on busy days
Why should you consider getting a HVAC service plan?
One important reason is the peace of mind; your furnace and AC are probably the two most critical appliances in the house. They provide comfort, require professionals to fix, and are constantly running. Let's cover off the major reasons you should consider a service plan.

1.The big benefits
Off the top, well maintained furnaces and AC units are going to have better energy efficiency, will last longer, and improve your air quality. By detecting small issues, preventing system damage, and keeping your filters and equipment clean, your HVAC equipment will simply run better. Routine maintenance can also identify extreme dangers like unhealthy gas fumes, carbon monoxide leaks or electrical issues that can cause fires.

2. The annual check-up
All service plans will include an annual check-up. Be sure to ask any company what they charge for a visit in comparison to their service plan. Often for as little as $20-30 more you can sign up for a full-service plan. Most manufacturer's recommend annual servicing and it can be a requirement of the products' warranties. Remember prevention is the best medicine and a yearly check up will look at out for all the major things that can cause breakdowns. Checklists can include testing electrical connections, cleaning condenser coils, greasing the moving parts, inspecting vents and performance tune-ups. Be sure to do an apple to apples comparison if you are shopping around for a plan.

3. The climate
Depending on where you live will dictate how much wear and tear your appliances will endure. Regions with extreme cold spells and heat waves run the gamut; regions with more rain put equipment at risk for leaks and moisture damage like rust; in dryer regions equipment works harder due to the lack of moisture. In each case proper servicing can help prevent breakdowns.
4. Your household
Do you have young children or older adults living with you? Or people who need a controlled environment due to health conditions like asthma or extreme allergies? This puts extra pressure on your HVAC equipment to run efficiently 365 days of the year. The priority service alone could make a maintenance plan a smart choice.
5. Your system
If your system is over 10 years old or is an outdated or complex compared to the norm, trusting the same company to learn your house inside and out is a good thing. In this scenario you should look for a plan that has ongoing repair coverage.
6. Faster service
Having a regular service plan with the same company means you often get first in line service. If the pandemic taught us anything it's that trades companies are extremely busy and relationships matter. If a company doesn't know you, chances are they may not call back. If you have a service plan, you are a regular customer entitled to all the rewards and privileges. Sometimes plans even include shorter service window waits. Instead of sitting at home all day from 8 am – 4 pm waiting for someone to show up, you're offered the morning, afternoon, or even two-hour windows.
7. Discounts
It's not a good service plan if there's no discounts. Whether its on parts, hourly rates, waved dispatch fees or additional services like air duct cleaning, if you're are signing up for a plan there should reduced costs and added value.

8. Emergency Service
Breakdowns always happen at the most inconvenient times. The furnace goes when you're away for the weekend and come home to a freezing cold house, or when you've invited twenty people for a BBQ and its 30 degrees outside the AC stops working. This is when you want to be able to pick up the phone and know someone will come as soon as possible to fix it, and we mean within 12 hours as soon as possible! Many companies include a free one-time emergency visit and priority service for customers on a service plan. For some homeowners, this one advantage is the worth signing up for plan.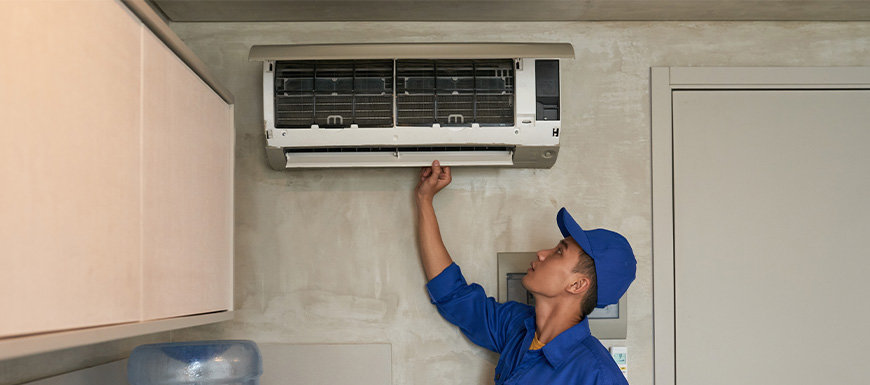 10 Questions to ask before purchasing a plan.
If you have just installed a new unit, the HVAC company that you hired will offer you a service plan. Whether you choose to purchase a plan right away or down the line here are the questions you should ask:
What does the plan cost and how is it charged (weekly, monthly, or annual fees)?

Are there any other fees on top of the plan (i.e., administrative, service call fees)?

What equipment does the plan cover? (Furnace, boiler, air conditioner, water heater)?

What discounts are included? Do the discounts apply to parts or labour?

Do you still have to pay dispatch fees?

Do discounts apply to emergency service, weekends, or holidays?

What constitutes 'emergency service'?

Does the plan automatically renew?

Can you cancel the plan anytime?

Does the company guarantee their work?
What about heat pumps? Do they have service plans?
If you've been reading the news lately, the heat pump is making headlines. With inflationary natural gas prices people are asking if there is a more economical choice to heat their homes. Hence the heat pump. Heat pumps are more energy efficient than gas forced-air furnaces and air conditioners because they move heat rather than generate it, and don't rely on a fuel. In fact, a heat pump can save you up to 50% on your heating and cooling costs.
Most HVAC companies have started to add the heat pump to their product line up, and currently there are significant government rebates to support the purchase and installation. A heat pump transfers thermal energy from the outside using a refrigeration cycle. They can work with or without a duct system. The bonus is most heat pumps also operate in the opposite direction, and cool your home, replacing the need for an AC unit. Plus, the Department of Energy (US) claims a heat pump can be two to three times more efficient than a standard furnace.

If you are looking at installing a new system now's the time to consider a heat pump and take advantage of those government rebates. But first you'll need to reach out to several companies for quotes and get an energy audit done.
In terms of servicing, because heat pumps perform two jobs and run all 12 months of the year, you should have it maintained twice a year. These service tune-ups will improve the performance, energy efficiency and prevent wear and tear with proactive maintenance. Most HVAC companies that sell and install heat pumps will also have a service plan to support the equipment. For all the same reasons you'd consider a service plan for the furnace and AC, many hold true for a heat pump.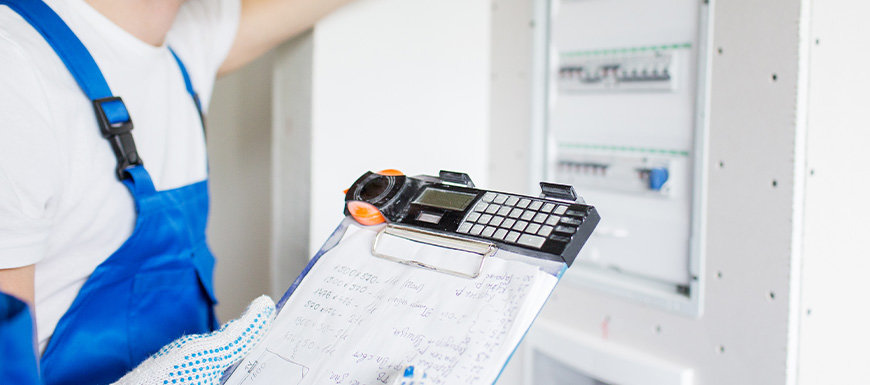 Your heating and cooling system plays a key role in your home's comfort. They are expensive to purchase and install, and like any appliance you want it running at its best. Proper maintenance, professional and priority service all play a role in keeping your systems reliable and running smooth.