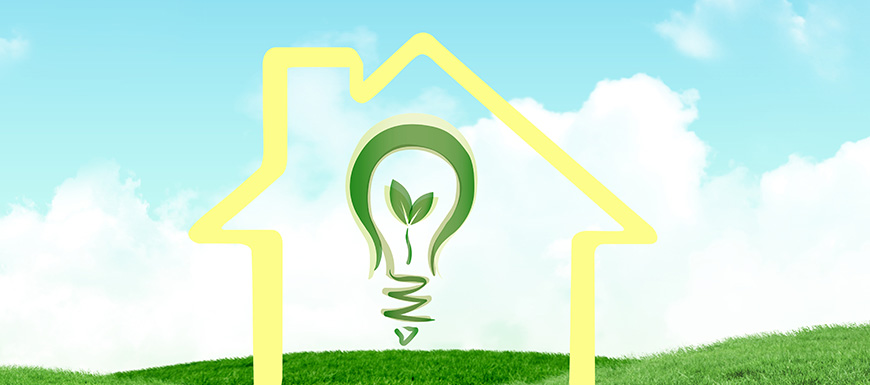 Have you been keeping your house cooler during these long winter months? Are you constantly fighting with your children to put on a sweater, pants, and socks and urging them to leave the thermostat alone? Is your monthly budget feeling tighter than usual? If you answered yes to any of these questions, you are certainly not alone.
With the cost of everything rising steadily in Canada over the past few years, many homeowners are seeking ways to reduce their home energy consumption – and their monthly power bills. Others also recognize the environmental impacts of home energy use and want to do their part to reduce emissions. Many more simply want to ensure they are comfortable in winter and the summer and know that even small home retrofits can make a big difference.
To assist Canadians in saving money and making their homes more energy-efficient and comfortable, the Government of Canada introduced the "Canada Greener Homes Grant". This grant is a fantastic opportunity for homeowners who would like to make upgrades to home insulation, air-sealing, windows and doors, thermostats, and heating solutions.
Naturally, there are many questions surrounding the Canada Greener Homes Energy Grant in 2023. That is why we are pleased to share everything you need to know below, including:
Canada Greener Homes Grant eligibility
What is covered by Canada Greener Homes Grant
The Canada Greener Homes Grant Process
Canada Greener Homes Grant Eligibility
If you own a home that is older than six months in Canada – good news! – you likely qualify to participate in the Canada Greener Homes Initiative! Only one homeowner per property can register, and you must prove ownership by providing the number of your municipal property tax documents. If you do not have access to your property tax bill number, alternative documents (such as those for rural areas or First Nations on-reserve) may be accepted.
In addition, it must be evident in your application that the home you would like to apply a home-energy grant or loan to is your primary residence. You can prove primary residency with a valid piece of government-issued identification that includes your address, such as a driver's licence.
NOTE: As of January 2023, you no longer have to register your home yourself, and our team also takes care of arranging the home energy audit for you with one of our trusted partners.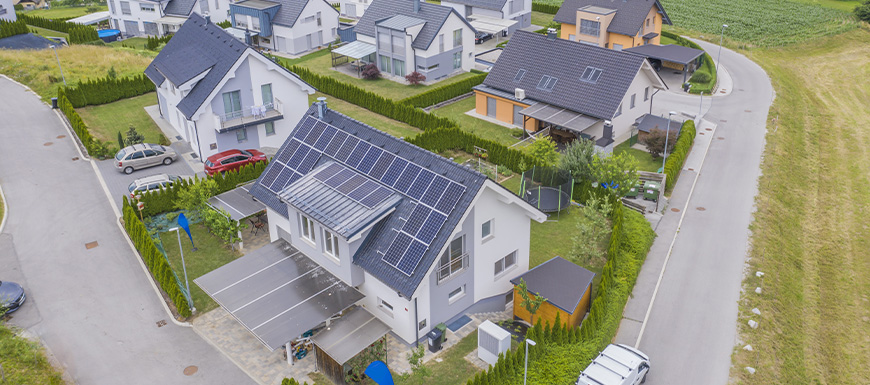 Eligible property types for the Canada Greener Homes Grant include:
Single or semi-detached homes
Townhomes
Mobile homes with a permanent foundation
Row housing
Floating homes that are permanently moored
The residential portion of mixed-use buildings
Multi-unit residential buildings (low-rise, less than three stories, less than 600m2)
Indigenous governments or organizations and Indigenous service delivery organizations that have formal partnerships with Indigenous governments or organizations are also eligible to participate. In these cases, funding may be provided for non-owner-occupied homes and/or for multiple homes or units.
What is Covered by Canada Greener Homes Initiative?
Through the Canada Greener Homes Initiative, you will have access to grants (ranging from $125 to $6500) to help you cover the costs of eligible home retrofits that improve energy efficiency and comfort. There is also a $600 maximum contribution available to cover some or all the costs for pre- and post-retrofit EnerGuide evaluations.
Enbridge customers may be eligible for anadditional
$600 in grants.
While separate from the grant, homeowners may also wish to make use of the Canada Greener Homes Loan, which offers an interest-free loan of up to $40,000 (with 10-year repayment) to assist in funding major retrofits.
Eligible retrofits include:
Home insulation
Air-sealing
Windows and doors
Thermostats
Space and water heaters (including heat pumps)
Renewable energy
Resiliency measures
The maximum coverage amounts for each type of retrofit vary. As of January 2023, the current grant amounts are:
Up to $6500 for home insulation, windows and doors, space and water heaters, and renewable energy
Up to $1000 for air-sealing
Up to $50 for thermostats
Up to $2,625 for resiliency measures
It is important to note that the Canada Greener Home Grant is intended to help offset costs and make retrofits more accessible to Canadians. The amounts listed above are maximums, which not all homeowners will qualify for. In many cases, even maximum grant amounts will not cover full expenses.
In addition to the limitations with maximum coverage amounts, there are clear stipulations regarding types of retrofits, materials used, and desired outcomes. You can learn more about the specific requirement for each retrofit on the eligible retrofits and grant amounts list published by the Government of Canada.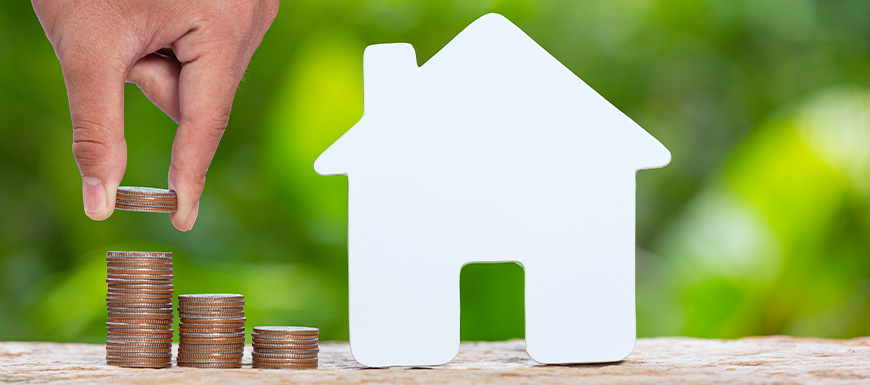 Canada Greener Homes Grant Process
After you have confirmed your eligibility based on your citizenship, primary residency, the type of home you own, and the age of your home, there are five steps in the Canada Greener Homes Grant Process, including:
Applying
Completing a pre-retrofit EnerGuide evaluation
You may also wish to apply for the Canada Greener Homes Loan at this time (optional)
Retrofitting your home
Completing a post-retrofit EnerGuide evaluation
Requesting and receiving your grant funds
Applying for the Canada Greener Homes Grant
Applications for the Canada Greener Homes Grant are completed online through the Greener Homes program portal. You will sign in with either your GCKey (which is different than your CRA GCKey) or your "Sign in Partner" account.
Once you are logged in, you will follow the steps in the application. You will need to provide details such as your name, address, contact information, and type of house. You will also need to provide proof of ownership and proof of residence. In addition, you will indicate which service provider you will be working with for your EnerGuide evaluation. You can learn more about how to research service providers for your pre-retrofit evaluations in the next section of this article. 
Please note that there are different conditions and processes for homeowners in Nova Scotia, Quebec, and Ontario.
For example, as of January 4, 2023, homeowners in Ontario can apply for the Canada Greener Homes Grant through the Enbridge Gas Home Energy Rebate Plus (HER+) program, regardless of heating fuel type. You do not need to be an Enbridge customer to qualify. Applying through Enbridge Gas allows people in Ontario to be considered for HER+ as well as the provincial grant program, federal grant initiative, and the Canada Greener Homes Grant. 
Arranging a pre-retrofit EnerGuide evaluation
Completing an energy evaluation is an essential part of ensuring that you can be reimbursed for a portion of your energy efficiency retrofits after they are complete.
The first step for arranging an EnerGuide evaluation is to find a service provider for existing homes near you. The service provider that you select will then send an energy advisor to evaluate your home. 
Before the energy advisor conducts the EnerGuide evaluation, you must pay for the pre-retrofit evaluation yourself. The cost of the evaluation will be based on the location and size of your home. While homeowners can get up to $600 to help cover the cost of pre- and post-retrofit EnerGuide evaluations through the Canada Greener Homes Grant, this amount is not always enough to cover the full costs. Therefore, be prepared to cover some of the fees out-of-pocket if needed. In addition, always remember to keep all receipts throughout the process.
The Government of Canada has a great guide available to help you learn more about what to expect and how to prepare for your EnerGuide energy efficiency home evaluation. Reading the guide in advance will help your evaluation run smoothly and efficiently.
Once you have your evaluation report, you can start retrofitting your home based on the specifications regarding types of improvements, specific products/materials, and timelines.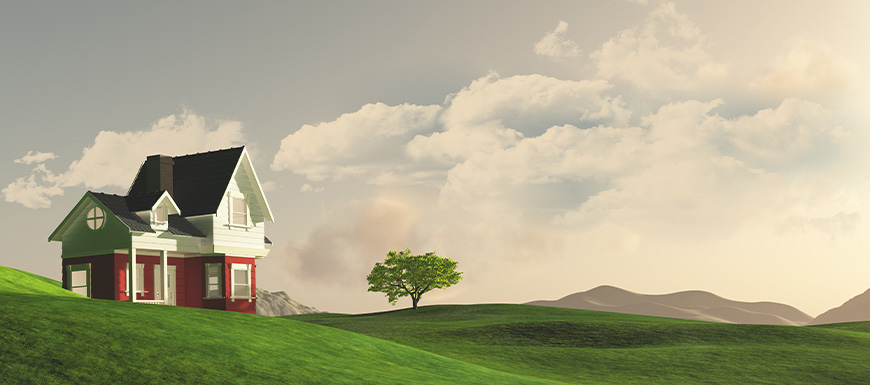 Installing a Heat Pump Through the Canada Greener Homes Grant
Since furnaces and boiler systems are not eligible for grant funding through the Canada Greener Homes Grant (except for northern and off-grid communities), heat pumps are a popular retrofit for homeowners seeking to find better home heating and cooling solutions in 2023.
Heat pumps counter the natural flow of warm and cool air, providing an energy-efficient solution that increases comfort and reduces monthly household heating and cooling expenditures. They heat/cool evenly, require minimal maintenance, reduce carbon emissions, and have a low operating cost compared to traditional HVAC systems. Many models also qualify for up to $5000 through the Canada Greener Home Energy Grant, making them a very popular choice.
As heat pumps can have a high upfront cost, now is the perfect time to utilize available home energy grant funding to install or replace a heat pump in your home! 
Looking for an HVAC Contractor Near You?
Have you completed your Canada Greener Home Energy Grant application and received your pre-retrofit EnerGuide evaluation report? Then you may be looking for an HVAC contractor in Kitchener-Waterloo, Cambridge, and surrounding areas to help you make your home more energy efficient.
At Advance Heating & Cooling, our fully licenced and insured HVAC professionals are ready to help you fulfil your energy efficiency retrofits on time and in alignment with the requirements of the Canada Home Energy Grant.
We are pleased to offer services related to heat pumps, humidifiers, hot water heaters, thermostats, ductless mini-split systems, and more! Contact us today to request a free and no-obligation quote for all your heating and cooling needs in the KW region.