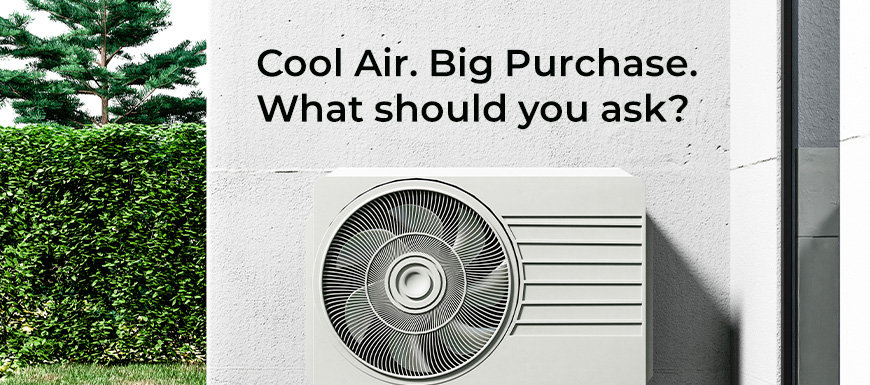 You've decided to take the plunge. Maybe this is just a replacement for an old unit or maybe you think Canada has become just too darn hot for your own comfort. We are world renowned for our winters, igloos, and snowmen but people just don't seem to recognize how hot our summers get especially in Ontario. StatsCan reports that 61% of all Canadian households have air conditioning. It doesn't take long to figure out why.
The global temperature has increased by over 2 degrees Fahrenheit since 1880. In the past 40 years the pace of increase has doubled. To get an accurate visualization of this check out NASA's site Global Temperature | Vital Signs – Climate Change. Start the time series at around 1975 to watch the planet go from mostly blue with a touch of yellow to red and orange. It demonstrates the vicious cycle of climate change and why so many of us are opting in for air conditioners.
One estimate puts current residential, commercial, and industrial air conditioning electricity consumption to at least one trillion kilowatt-hours annually. And around the world the number of air conditioners will exponentially increase from 1.6 billion to 5.6 billion units by 2050, according to a 2018 report by the International Energy Agency.
As the title states, air conditioners are a big purchase running anywhere from $3k to $7.5k including installation. This is why you should do your research, know the right questions to ask companies for quotes and for when the installers arrive.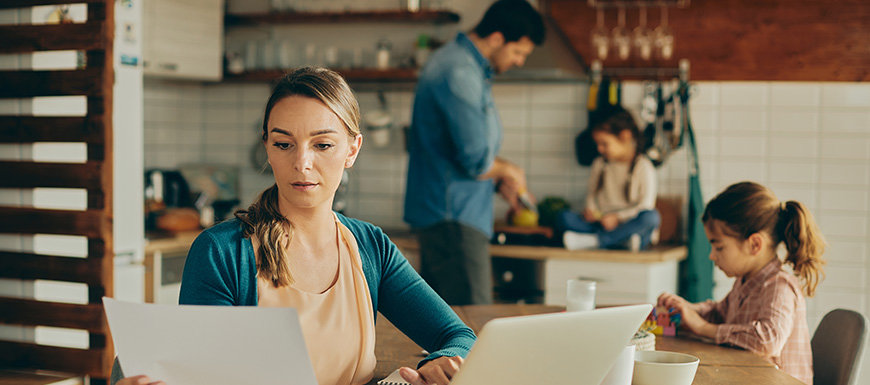 Top 5 questions to ask when researching a company.
1. How long have you been in business? Just like any company you may choose to do business with, you're spending a lot of money and you want someone with experience and a good reputation. If the company is new, be sure to ask how long the owner has been in the HVAC biz.
2. Do you have any references? Any company worth their weight in salt will have good references. You can also look at the Better Business Bureau, Google reviews and ask around to friends and family for referrals to great companies they would recommend.
3. Are your installers licensed technicians? HVAC professionals do extensive training and have proper certifications to back them up. You want the pros! Ask first.
4. Do you come to my house before quoting? AC units are not one size fits all, and there are different types that work better depending on the size of your house and the ducting system. Professionals will do what is called a heat load assessment, looking at the size of your rooms, height of your ceilings, total square footage of your home, building materials, insulation, size, and location of your windows. A good company visits your house to get all the information for an accurate quote.
5. Do you provide maintenance service? It's not necessary but it is nice when you can call on the same company to service the product they installed. Especially if you have warranty issues in the future. Some companies even have maintenance plans you can purchase, and you might be able to haggle a bit at the installation stage. Regular maintenance will keep your AC in good working order, reducing your energy bills and extend the lifetime of your unit.
Regular maintenance will also protect the health of your family. A poorly maintained unit can reduce indoor quality, making air pollution levels 2–5 times more concentrated than outdoors.
You should also ask what kind of maintenance recommendations they have for the units they sell. Different systems have different protocols. How often should the AC system be checked? How often should you have service done? Do you need to clean and replace filters and how often? What kind of filters can I use? A MERV 14 filter can filter up to 90% of airborne particles that can make your family sick.
Top 6 questions to ask during the quoting stage.
1. What size of unit do I require? Size will dictate price and it will also impact the quality of cooling your house will get. If you get a unit that's too small it will work too hard, burn out fast and never reach the comfort level you are looking for. If you get a unit that's too big it will make your house too cold too quickly and create humidity problems inside your home.

You're not the expert here so ask for recommendations. The quoting process should include your preferences around noise, location of unit and budget AND the heat load assessment. Ask the professionals to provide and explain their recommendations – with pros and cons if there are multiple options.
You can also inquire about new technologies, like a ductless system, investing in a heat pump that both heats and cools your home. What about accessories like digital and remote operated thermostats?
2. What is included in the quote? Ask for a clear breakdown on hardware, installation fees, clean up, warranty and maintenance. You need details to make an apples-to-apples comparisons with other companies.

3. All the things about ductwork. Does your house have them? Is it in good working order? Do you need to get it cleaned before they come to install the air conditioning unit? If you need ducting installed does the price include sealing up the duct work and installing dampers?

4. Have you checked the electrical capacity of my home? Is what you are recommending going to work? And if not, is any additional electrical work included with the quote?

5. How long will the installation take from start to finish? Do you take away my old unit and is that included in your quote? Do you clean up afterwards and will my house inside and out, look the same as you found it?

6. Perhaps the most important question is, how is the payment being handled? Deposits are usually a given, but you shouldn't pay the whole fee until the installation is complete. Larger companies may also have financing options, so if a big bill right away isn't in the budget be sure to ask.
Top 6 questions to ask about the unit.
1. How long is the warranty valid? What does the warranty cover? It's always best to have a conversation about warranties right at the beginning of the process and hope some of it sticks. Otherwise, a year from now you'll searching high and low for that 20-page booklet with the really tiny font in 10 languages using terms you don't understand. There are two main warranties available. The actual unit or parts will be under the manufacturer. Most HVAC contractors also offer a labour warranty, this can vary from company to company. If you are dealing with a reputable company they will offer a 10 year warranty. Otherwise, you may want to shop around. 

You might also want to inquire into whether the installer will do a follow up visit. If there's a major problem, it will usually show up in the first 30 days. Many companies offer a visit at the one-month mark to ensure all is well and cool in your world.

2. Who is the manufacturer? Aside from brand reputation knowing the manufacturer is well established will help in the future if you need spare parts or technical advice.

3. How much will it cost to run the unit? On average it costs .06-.88 cents per hour. The difference is based on the size and energy efficiency of the unit.

4. Which brings us to how energy efficient is the unit being recommended? What is the SEER rating? The Seasonal Energy Efficiency Ratio or SEER is the standard metric to tell you how an air conditioner performs during the summer. Older units usually have a 13 or 14 SEER rating while newer and better units will have a 20 SEER rating. What's the cost implications? Learn metrics estimates the below for annual costs:
12 SEER = $219.83
14 SEER = $188.43
16 SEER = $164.88
18 SEER = $146.56
20 SEER = $131.90

Like most major appliances, there are Energy STAR air conditioner units out there.  Its worth looking into and asking your HVAC company what Energy STAR units they sell. It pays off by using up to 40% less energy than comparable units sold in the last 10–15 years.
5. Does this unit qualify for any government rebate programs? This information should be readily available and can impact your total budget and spend.

6. Not at the top of the list, but if you are like me noise and location are an issue. I won't sleep if an AC unit is humming outside my window all night long. Be sure to inquire on how noisy the unit is and where they think the best location is on your property to install, keeping in mind electrical needs and where your bedrooms are.
Purchasing an AC system is a big investment. It will improve the quality of your life and increase the value of your home. It should last a minimum of 10 years, hopefully for more with proper servicing. Take the time to do your research, work with a reputable company and look for models that offer the best energy efficiency. As the world warms up, an energy mindful air conditioning unit will be an important asset to have.